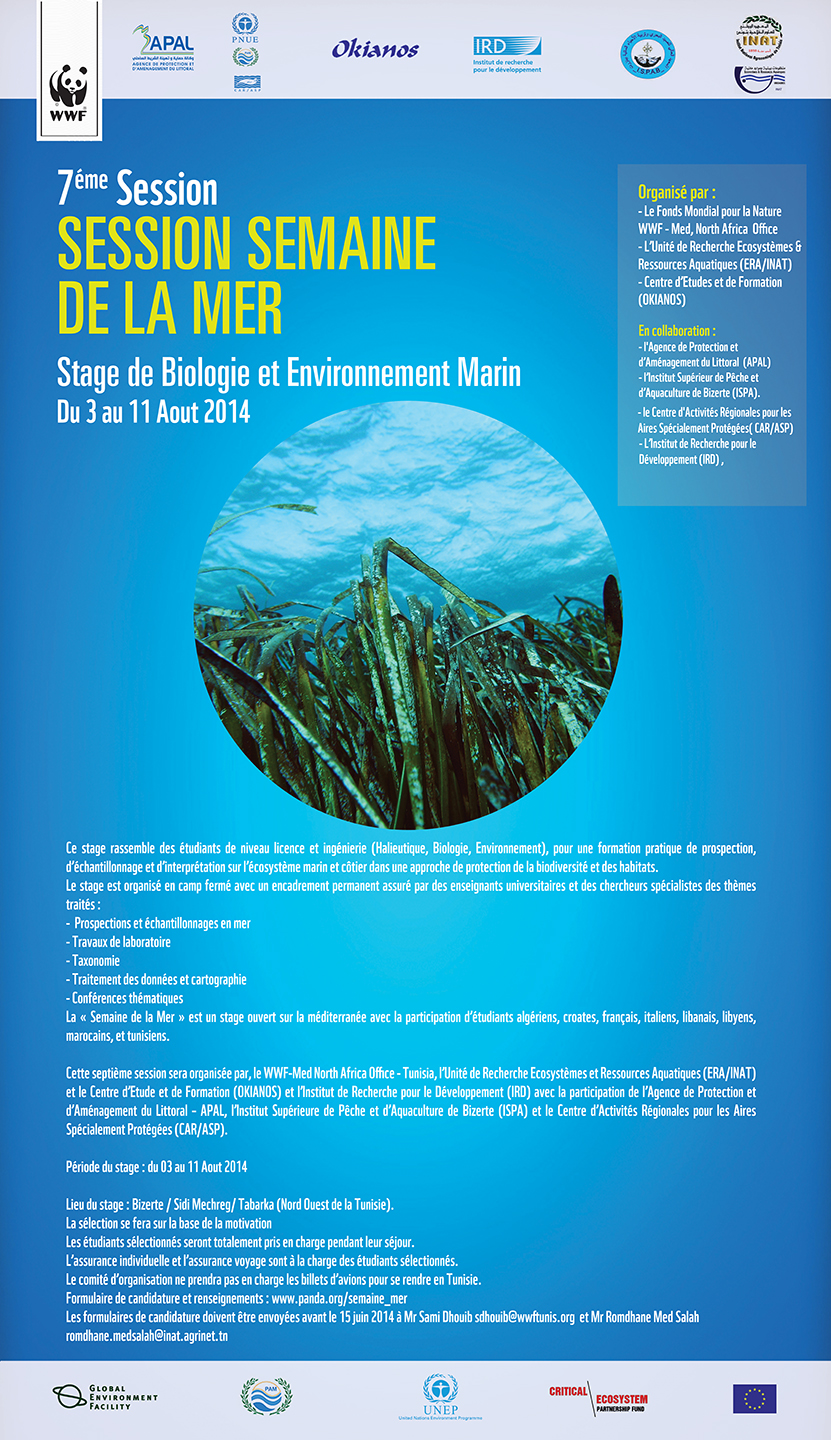 A marine biology and environment internship: "La Semaine de la Mer" used, since six years, to be organized in collaboration between WWF Med North Africa Office (Tunisia), research unit Ecosystems & Aquatic Resources of the National Agronomic Institute of Tunisia (ERA/INAT) and the Centre for Studies and Training Okianos in Tabarka.
This internship brings together undergraduate and engineer science students (Fisheries, Biology, Environment), for a practical training on prospecting, sampling and interpretation of marine and coastal ecosystems with a biodiversity and habitats protection approach.
This internship is organized in closed camp closely coached by university teachers and specialized researchers in the following topics:
Prospecting and sampling at sea
Laboratory work
Taxonomy
Data processing and mapping
Thematic conferences
"The Sea Week" can be attended by Algerian , Croatian, French, Italian, Lebanese, Libyan, Moroccan, and Tunisian students.